Meet the Team at Sims Chiropractic Wellness Center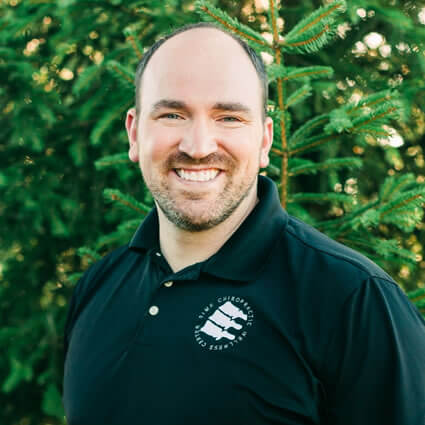 First and most importantly, success in my office is not having the biggest office, making the most money, or seeing the most patients. Success to me is that I have tried my hardest to get you to where you expected to be after visiting me. I am the first one, to acknowledge that I am unable to help everyone, but I will do everything I know to try and help a patient. I will refer you out to your primary care doctors, massage therapists, and even to another chiropractor if I feel that they may have a better technique or way of doing things. This to me is the definition of success, because the ultimate goal is to see you getting the results you are looking for.
I love coming into the office every day. My goal is to see one person at a time, and help them with chiropractic care. I have found that I have to spend more time with each patient, and in order to get as much as I can accomplished in one visit, I can only see so many people a day.
I have been serving Cadillac and the surrounding areas since 2006. I graduated from Palmer college of Chiropractic in 2005. I grew up in Tustin Michigan and I am a 1997 graduate of Pine River High School. I became interested in chiropractic, when at the age of 12, I was able to go off of my asthma medication after starting chiropractic care. I really became intrigued on how the body worked as a whole.
When I am not at work I love spending time with my family. I have been married to Robin since 1998 and we have 3 adult daughters Alexis, Kirstin and Emily. We also have an adorable Westie named Lucy who brings joy to our household.
Robin graduated from Palmer College of Chiropractic with an Associates degree in Chiropractic Technology in 2004. She also earned an Associates of Business from Baker College of Cadillac in 2002. Robin feels that her experience not only in the office but at Palmer College of Chiropractic gives her a far greater understanding of chiropractic. Being immersed in the same college as the Doctors of Chiropractic she was able to see what Chiropractors do from day one of their study of chiropractic. Robin enjoys family time, reading, has a love for decorating, and spending time with her puppy Lucy Lu.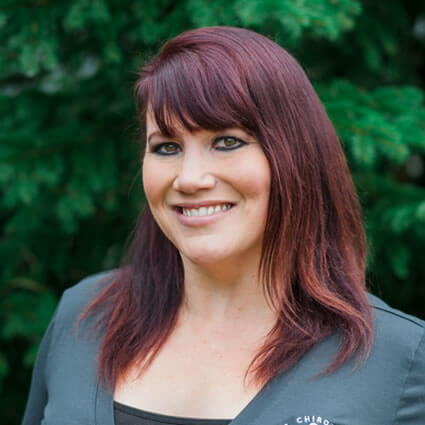 Katy started with Sims Chiropractic Wellness Center in June of 2020. Katy comes to our office with 17 years of insurance experience in both the retail and office setting. You will find that Katy loves people and seeing their journey to health changed. She had her own health changed by changing her lifestyle and now you can find her at our local YMCA, teaching group exercise classes. Katy grew up in Cadillac and is married with one teenage son and 3 dog kiddo's.
---
Meet The Team at Sims Chiropractic Wellness Center | (231) 779-4772