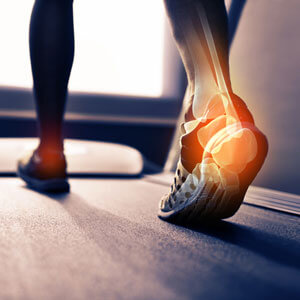 Foot Levelers at
Sims Chiropractic Wellness Center
As your feet are the foundation of your body you need them to function optimally. At Sims Chiropractic Wellness Center, we provide custom Foot Levelers orthotics to not only address foot issues but your body's overall biomechanics.
Here are some of the issues that orthotics can address:
Back pain
Bunions
Flat feet
Heel spurs
Plantar fasciitis
While you may be tempted to purchase over-the-counter orthotics from your local drugstore or big-box store, those orthotics aren't customized. Therefore, they won't fit well and offer the support that custom orthotics can.
Foot Levelers orthotics are customized to assist in the stabilization of your spine and pelvis by correcting any imbalances in your feet. It's important to note that even if you don't have foot pain you may experience imbalances. If not addressed the imbalances can lead to postural misalignments, pain throughout the body, and fatigue.
We have a self-scanner at our practice. You will take a scan that captures a precise impression of your feet while you're standing. Dr. Sims will review the results. If you are interested in orthotics, he will send your prescription to Foot Levelers and they will craft your custom orthotics and then send them to our office. Dr. Sims will show you how to wear and take care of them.
Book an Appointment
If you're interested in custom orthotics, contact our Cadillac practice today!
CONTACT US
---
Foot Levelers Cadillac MI | (231) 779-4772